FIC, a church for all nations, reaching all peoples.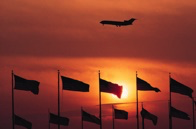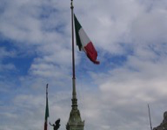 The Mission, Vision & Values of FIC Church of Florence
Mission
Reach, Train and Send
Reach: Reaching out to the people of all nations around us with the good news of Jesus Christ.
Train: Train, disciple, and equip in the Word as they prepare to be God's witnesses through their daily lives.
Send: Sending people of all nations into their mission field, wherever God is positioning them to be His light.
Vision
To see the international people in Italy being discipled
and missionally engaging the nations around them.
FIC will be a missional community, developing believers with the capabilities of touching the world with the Gospel. This community will be trained in the Word, making it part of their everyday life so they can proclaim the Good News of Christ and take it with them wherever they go.
Core Values
Values are the strongly held beliefs that cause us to act or make decisions the way we do. They serve to give direction and focus for current ministry yet also help shape future ministry.
1. God's Word is our first and final Authority.
2. Spirit-led: We will continually submit ourselves to the intentionally listening and following the leading of God's Spirit.
3. Committed to Prayer: Very little of anything significant will take place without being undergirded in prayer. This will be a lifeline of the church as well as every individual.
4. Diversity in Unity: FIC of Florence will acknowledge, appreciate, and enjoy the uniqueness each person brings to the community, be it spiritual gifts, callings, ethnicity, personality, culture, generational and gender. We will learn to align them with the Word of God as we pursue working together for the Kingdom of God.
5. An Isaiah 61:1-2 Community: FIC of Florence will be a community that is anointed to proclaim, verbally and visually, the Good News of Jesus Christ. We will also be a missional community that is reaching out to each other as well engaging those around us, regardless of where life's journey has taken them. We will actively pursue ways of building bridges with those who have not yet come into the Kingdom.
6. Training and Equipping: We will not stop at seeing people receive Christ but will actively seek to disciple, train, and equip them in the Word so they in turn can be sent to engage their mission field.
7. Passionately Pursuing God! FIC of Florence will pursue God in worship, in relationship both with Him and with each other, in learning, and through God's Word. In all these things and into whatever area God world lead us we will do so with a passion, a passion to do and be our best because of who we represent.
8. Hope: FIC of Florence will be a place of hope for all people.