Prayer, Worship and Study!
Our praise and prayer meetings are weekly. These meetings are open to anyone interested in pursuing a deeper relationship with Jesus Christ and a greater understanding of the Word of God. If you live in the Firenze, Italy, area and would like to be a part of these meetings we would love to hear from you. The meetings will be conducted in the English language and are open to everyone. If you would like to be contacted regarding these services please contact Pastor's Randy & Diane McGehee. Currently we have a group now meeting online on Thursday evenings at 8:00 p.m. Join us on Sunday mornings at 10:15 a.m. at the FIC Ministry Center for our weekly worship services. Also we offer University level Bible Courses and Bible Studies for everyone. Contact Pastor Diane for details. Praise and Worship, prayer and the ministry of the Word of God, come and be encouraged!
Cell phone numbers : Pastor Randy McGehee: +39 346 8765724
Pastor Diane McGehee: +39 346 87657
FIC Ministry Center: 055 285148
EMAIL: florenceinternationalchurch@gmail.com
WE LOOK FORWARD TO HEARING FROM YOU!
Visit us on Facebook at: FIC of Florence, Italy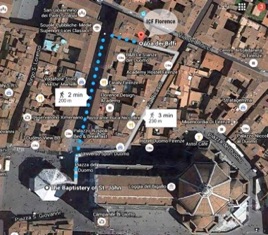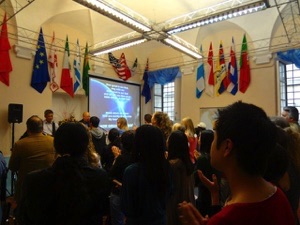 We are between Via Martelli & Via Ricasoli, near the Duomo